it's EASY!!!
Existing accounts are already signed up and will be polled at the end of the month.
New accounts are already signed up and will be polled with the first invoice.
To open a new account or inquire about our services, please
click here.

Below you will find sample surveys and forms from our various rewards programs. Each takes less than 3 minutes to complete and are easy!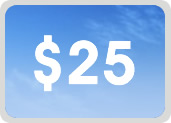 $25 Gift card : Monthly Service Evaluation
Earn a monthly $25 gift card by helping us serve you better! Noone knows their property better and noone can help us improve more than our property managers. We want to know if our work met every expectation and how we could do more to further improve our services!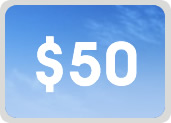 $50 Gift Card : New Account questionnaire
Earn a $50 gift card just for letting us know why you decided to give us a try! Was it our delightfully easy scheduling process? Or was it our industry leading value and comprehensive support? Whatever is was, let us know why you chose us and how we did. We'd love to know!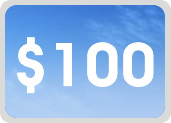 $100 Visa Gift Card : Property Referral
Earn a $100 VISA gift card if a new property schedules resulting from your referral. It's easy! Simply share your amazing experience with other property managers and when they call to schedule your gift card will be on its way! There is no limit to how many you can earn!
**Program Rules & Regulations